Constructor Institute Schaffhausen: a commitment to excellence
Constructor Institute, as a part of the Constructor ecosystem, operates with a shared purpose: driving transformative advancements in education, science, and technology. The Institute focuses on excellence in teaching and academic research to actively contribute to meaningful societal and economic changes.
Collaborating with renowned institutions such as Université de Genève and the National University of Singapore, the Institute offers advanced programs at the master, Ph.D., and postdoctoral levels.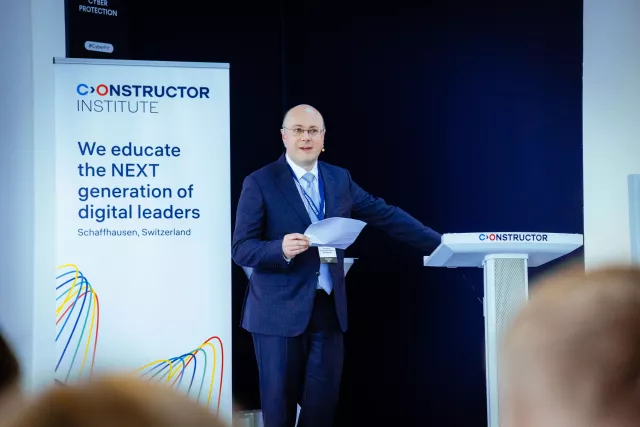 With a solid commitment to building a sustainable future, Constructor Institute Schaffhausen prioritizes equal opportunities and gender equality, fostering an inclusive environment that empowers educators, staff, and students to thrive and contribute to knowledge and innovation.
Driven by a focus on Computer Science (CS) and Quantum Technology (QT), Constructor Institute strives for excellence in research, technology, innovation, education, and mentoring, leading the way in fundamental and applied research areas such as formal methods, quantum communications, software engineering for AI, and embedded systems.
Constructor Institute aims to become a leading research institution in Switzerland for Software Engineering and Quantum technologies with over 1.000 bachelor's, master's, doctoral, and postdoctoral students by 2033.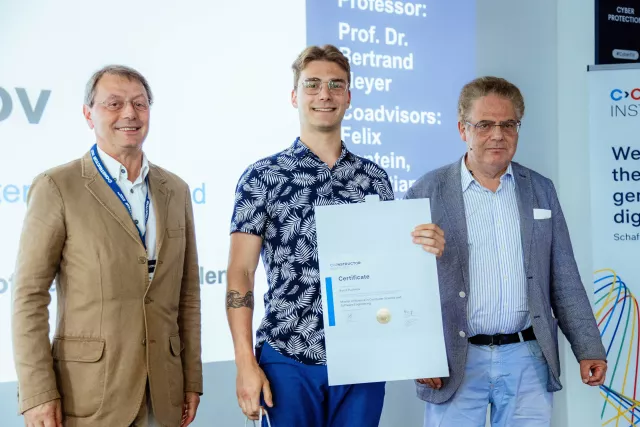 Constructor Institute's governance rests on the following ten core principles:
1. Innovation
We encourage creative, out-of-the-box thinking at all levels of Constructor Institute activities. In particular, we enthusiastically apply the "Humboldt" principles of many successful modern universities, keeping education and research closely intertwined for the benefit of both and fostering technology transfer.
2. Agility
We are ready to adapt quickly as new lessons are learned. 
3. Currency
We strive to benefit from the best modern management principles.
4. Practicality
We always keep in mind the practical benefits of Constructor Institute's activities to our stakeholders, partners (academic and industrial), and society as a whole.
5. Transparency
Governance mechanisms are documented, and visible to all stakeholders of Constructor Institute.
6. Efficiency
All governance mechanisms are directed towards the fulfilment of Constructor Institute's goals in education, research and technology transfer.
7. Ethics
We apply ethical rules, respect every individual involved in Constructor Institute processes, and convey to all stakeholders the Constructor Institute values of openness, honesty and fairness.
8. Reason
We apply to Constructor Institute governance the same principles of logical, systematic reasoning that govern Constructor Institute education, research and technology transfer.
9. Simplicity
We avoid unnecessary strictures and impediments.
10. Ambition
We never rest on any laurels but always aim for the higher step in excellence and achievements.
Prof. Dr. Manuel Oriol appointed as the president of Constructor Institute.
A new MSc program launched, covering Quantum Software Engineering and Computer Science (QSECS).
A new MSc program launched, covering Computer Science, Software Engineering, and Leadership (CSSEL).
Integration of Schaffhausen Institute of Technology (SIT) and Jacobs University Bremen (JUB), as well as associated projects and companies, into a single entity, Constructor Group. SIT becomes Constructor Institute and respectively, JUB - Constructor University.
Graduation of first CSSE class.
First Constructor Institute patent.
Agreement signed with the University of Geneva, Switzerland for a joint centre in quantum technologies.
Acquisition of Jacobs University Bremen (JUB), Germany by SIT.
Third faculty member hired.
First class of CSSE students starts their master's program in Schaffhausen (initially remotely because of Covid).
First non-faculty researchers (Ph.D. students and postdocs) hired, starting the Constructor research chairs.
Cooperation agreements with Carnegie-Mellon University (CMU, Pittsburgh, USA) and National University of Singapore (NUS), including provisions for hosting the first batch of students. First students start at CMU and NUS).
First "Schaffhausen Insights in Technology" conference brings Nobel Prize winners and other leading international speakers to talk to large local audiences.
Second faculty member hired, and decision to launch a master program in Computer Science and Software Engineering (CSSE) with a unique Technical Leadership focus.
 Decision by Dr. Serg Bell, a long-time tech and education entrepreneur and investor, to found a new university in Switzerland, initially "Schaffhausen Institute of Technology" (SIT). First faculty member (and provost) hired.
About the Constructor Group ecosystem
Constructor Group is a global institution founded in 2019 by Dr. Serg Bell, a long-time tech and education entrepreneur and investor. Through its ecosystem which includes a private university, research capacities, businesses, consulting services, and smart capital, Constructor Group aims to provide innovative education that covers the entire learning lifecycle and technology breakthroughs in five fundamental technology trends: machine intelligence, quantum technology, intelligent materials, hybrid reality, life engineering. 
Constructor Group consists of: 
The Constructor ecosystem thrives thanks to a unique network of academic partners, business leaders, world-class researchers, and Nobel Prize laureates. This diverse and influential network further enriches Constructor Group's initiatives and achievements.