The future of software is Quantum computing. This program is the first of its kind and seeks to simultaneously prepare students with the software engineering and leadership skills necessary for the quantum future. The dynamic and innovative software systems of the future will require a particular kind of individual who possesses in-depth technical knowledge, a holistic approach to solving complex problems, and excellent leadership abilities.  
MSc Science in Quantum Software Engineering and Computer Science (QSECS)  
It is the ideal program for a physicist with strong coding skills or a computer scientist willing to explore quantum computing. 
Early bird Admission: Secure a spot and get a special tuition fee until 15th of Jan, 2024!
Interested in the program?
Constructor Institute's Early bird Admission Webinar
You are welcome to join our next webinar on November 23rd, at 17h (CET), so you can explore the opportunity to study with us. Do not miss the opportunity to secure a spot and get a special tuition fee offer until 15th of Jan, 2024!
To prepare students for the role of leaders in research and industry, the QSECS master's program provides a strong software engineering curriculum that covers development and management, and core technical courses in quantum technology. The main areas of research are: 
Software Engineering 

Quantum Technologies 
Constructor Institute's multi-country setup prepares graduates to play a key role in today's global and multi-ethnic societies. While many students join the technology industry in high-profile roles, the QSECS program also serves as an excellent preparation for Ph.D. research in software engineering, quantum technologies, AI, and other advanced topics. 
The main topics covered are:  
Advances in Software Engineering 

Quantum Informatics  

Capstone Project  

Agile Product Development & Design 
Entrepreneurship and INtrapreneurship
Courses are taught by experts in the field, including permanent Constructor faculty and guest lecturers from various companies. The program mode is hybrid, allowing students to participate in lectures on-site, online, and in a hybrid way, as they are broadcasted and recorded simultaneously. Among others, a substantial advantage of hybrid pedagogy is it allows the students to start the program before their visa process is completed.
The MSc in Quantum Software Engineering and Computer Science (QSECS) at Constructor Institute Schaffhausen provides aspiring students with the unique opportunity to dive into quantum computing, learn software engineering, and understand how to create businesses around these exciting and emergent technologies. 
The course teaches students how to effectively design reliable systems that meet the needs of producers and customers, developing solutions to agreed-upon problems with industry partners and laboratories that act as clients. Working closely with instructors and assistants, students are mentored and work in a modern environment supported by open-source IDEs and engineering tools.
Adopts an entrepreneurial mindset and a can-do mentality that encompasses familiarity with industrial-scale applications, business, and people.
Delivers deep interdisciplinary technical expertise that is the cornerstone of technology leaders.
Provides strong connections and proximity to major target industries.
Offers high-tech, high-touch study environments and scholarships to provide academic opportunities for talented people worldwide.
Applying knowledge with the Capstone project
Take concrete steps toward the career of your dreams!
Use the writing of a master's thesis to further enhance your career prospects or diversify into a different functional area.
The quality of the students enrolled in the Capstone project surprised me: they are simply fantastic! I enjoy adding context to the course by sharing my experience in academia and in industry. I am convinced this will help them in the future.
Download a program brochure
MSc in Quantum Software Engineering and Computer Science (QSECS)
Download the program handbook
MSc in Quantum Software Engineering and Computer Science (QSECS)
The Master in Quantum Software Engineering and Computer Science (QSECS) allows you to graduate with the skills needed to drive innovation in industry, academia, or through your own startup. Through interdisciplinary learning and the development of strong skills in various functional areas, the knowledge gained throughout the master's program will not only guide you to the career of your choice but will allow you to stand out as an exceptional candidate.
With scientifically up-to-date course content, the skills and knowledge required by the industry needs of today and tomorrow are expertly met. QSECS students profit from unique opportunities such as employment through our network, research project participation, and opportunities to access the EU and Swiss job markets.
Chief Architect (CA): A crucial and active horizontal role to drive the technology delivery roadmap across the organization.
Chief Product Officer (CPO): A strategic leader, visionary, and team supervisor of new-generation product management in which quantum, computer science, business, and innovation are combined.
Chief Program Officer (CPO): A new leader who focuses on program value flow and delivery, stakeholder communication, cadence and planning, cross-team collaboration, and continuous improvement.
Chief Development Officer (CDO): A strategic leader who shapes an enabling engineering environment – people, structure, agile processes, and tools.
Chief Security Officer (CSO): A transformational leader who takes a "bodyguard" approach rather than a "gate-keeper" one.
Mrs. Caroline Meyer Sharma
Student Recruitment Counselor
Email: master-office@constructor.org
Phone: +41767216362
Office hours: Mon-Fri 09 – 17h CET
Call us or write us – we are happy to help you with your inquiry.
Do you have any questions or need consultation?
At Constructor Institute, we believe that to prepare the next generation of leaders in science, students must learn not only from renowned scientists but also from business leaders. Traditional technical education does not fully prepare students for a technical career. Our network of industry partners has experienced this first-hand. That is why we provide access points to several large software and IT organizations headquartered in Schaffhausen, allowing a one-of-a-kind relationship with industries.
Image

Leader in cyber protection
Image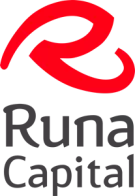 Global venture capital firm built by serial entrepreneur
Image
Leading innovator in cloud ERP
Image
Leader in quantum cryptography
Image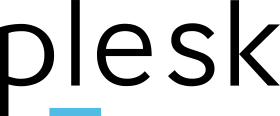 Leader in cross-platform solutions
Image
Leading WebOps hosting platform
Image
Industry-leading hosting platform